Decoding inter-city travelers sentiments post COVID - We will travel again, but differently.
IntrCity RailYatri reports detailed insight into mobility trends in the post-COVID-19 world.
Survey 1 of "Impact of Coronavirus on inter-city mobility" - Consumer sentiments analysis, post COVID
Key Highlights
A surprisingly large 38% of travellers expect that they should be able to book their next travel in the next 2-3 months
Instant lock down took most Indian by surprise, almost 30% of travellers are stuck in the wrong cities.
Sharp drop in Leisure Travel - People busy making plans for spring and summer trips are now thinking twice
Hygiene and Sanitization now tops the list in Consumer expectations when it comes to travel
Coronavirus is one of the worst crisis ever to hit the inter-city mobility industry impacting all its geographical segments and travel modes. Every day we wake up to higher number, the world at a standstill and the mobility industry at the crossroads.
While experts believe that travel will bounce back soon enough, the potential reset of what travel means looms over our heads. So, we did a survey to delve deeper into these 'new normal' patterns to figure out what the future of travel looks like in the past-COVID-19 world.
A surprisingly large (38%) travellers displayed a high level of optimism!
They expect normalcy within 2-3 months.
---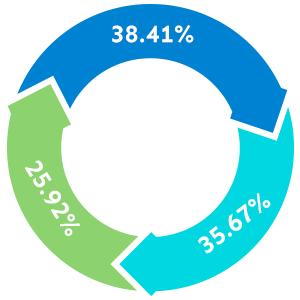 I am pretty optimistic
that life will be back to normal within 2-3 months
Can't say! I would wait and watch
It will take really long time to come back to normal
Finding: Despite India experiencing one of the most severe lock-downs in the world, the overall sentiments on inter-city mobility is biased towards optimism that things will be back to normal soon enough.
A high (30%) number of travellers are stuck in the 'wrong' cities
It is evident that the severity and timing of lockdown took most Indians by surprise.
---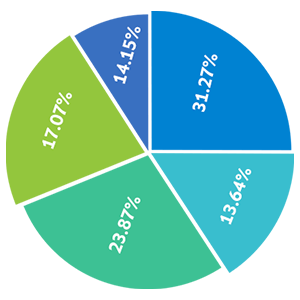 Immediate - I'm stuck at a wrong place and need to get home or some other pace
1-2 weeks - after the initial rush settles down
Can't Say
1 to 3 months - need to get some more clarity
3 to 6 months - will give it enough time to be sure
Finding: An immediate spike is expected in inter-city mobility in the immediate 0-2 weeks period once trains and inter-city buses start to operate. People are looking for an opportunity to return to their base.
---
"We see a short-term opportunity for inter-city bus operators who can re-start quickly post lock-down, says Manish Rathi, CEO & co-founder IntrCity RailYatri"
---
Leisure travel takes the biggest hit
A sharp drop of 71% in planned holidays and festival travel
---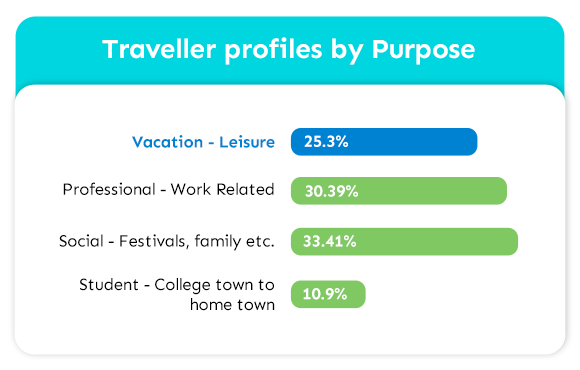 Finding: Only 29% of the respondents plan to travel this year for social or festive occasions. This segment comprises 25% of travel, and the net impact will be around 18% in the overall market.
Hygiene, Sanitization and Social distancing are top Considerations of travellers
'On-Time' has dropped from #1 to #4. Travel safety now has a new definition.
---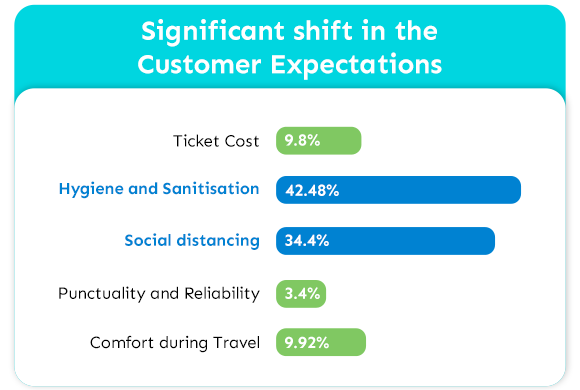 Finding: The concerns for hygiene, sanitization & social distancing now supersede the expectations for on-time arrivals which historically has been a clear winner. Once this ends, business models will have to adapt to these customer expectations to outlast the immediate crisis.
---
"There is very clearly a long-term opportunity to gain market share in inter-city mobility by innovating around hygiene, private space for travellers and cleanliness standards in intercity buses, says Kapil Raizada, co-founder IntrCity RailYatri"
---
Social distancing to drive near total shift from offline to online bookings!
Offline/agent bookings set to take a big drop.
---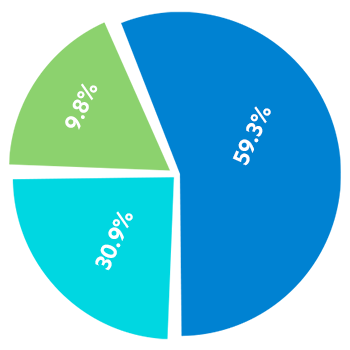 Yes, will switch to online bookings
No, will continue with offline
I am already an online booker
Finding: Despite strong and persistent efforts by online brands, offline bookings have historically dominated in India. This finally looks set to change and is a big opportunity for online brands. Biggest impact on bus bookings, specifically on 'last minute' sales by agents and touts at popular boarding points.
Flight travellers are the most pessimistic in comparison to Train and Bus
Domestic flyers constitute the most nervous cohort, followed by train and bus.
---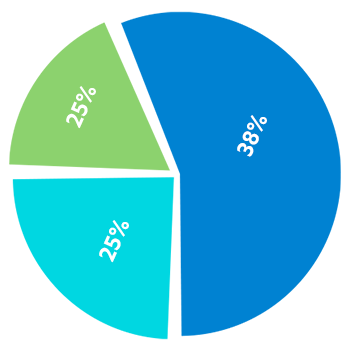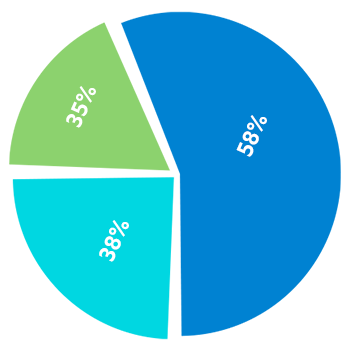 Finding: The survey report tells us very evidently that, over 50% of travellers who prefer traveling by sleeper bus or train are far more confident about traveling within the next 3 months! Therefore, train and bus travellers displayed a far greater sense of optimism as regards to resuming their inter-city travel.
Travel to reach 70% of pre-COVID by end of 2020
While 62% of travellers expect travel to resume within 3-6 months, around one-third are still dependent on the Government for directives.
---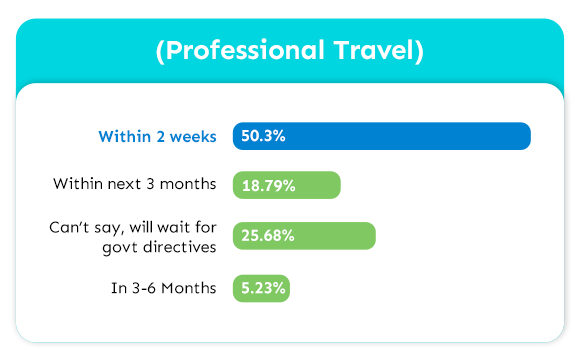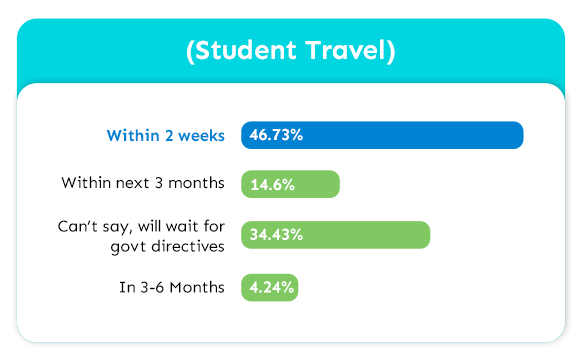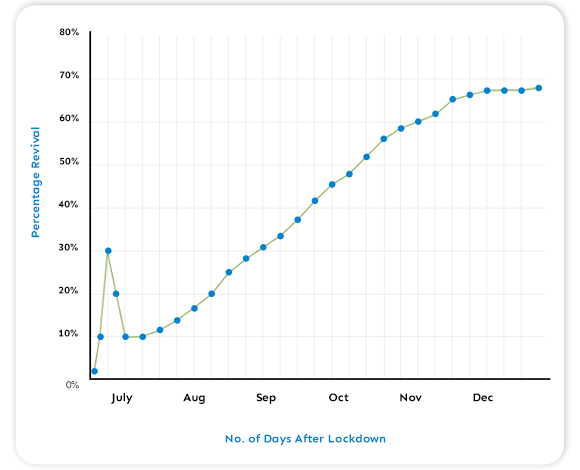 Finding: The travel is essential for livelihood of many, and also driven by the holding power of an average household basis their savings. Since people are placing a high level of trust on the government advisories, therefore the Indian State plays a vital role in an average citizen's view of things being 'normal' and hence the timing of economic recovery. 658
This was part 1 of the survey series 'Impact of Coronavirus on Inter-city Mobility' by IntrCity RailYatri. We will be continuously monitoring customer sentiments based on survey data to find insights on how the inter-city mobility industry copes with Covid-19. Keep checking this page and subscribe below for latest updates.