It's not a bus
It's a SmartBus
In-Bus
Washroom
Smart Boarding
Lounges
Safety and
Hygiene
Trained
Bus Captain
Book Your Bus Ticket
Explore Our SmartBus Routes IntrCity SmartBus Lounge
Lucknow
Bangalore (Bengaluru)
Delhi
Explore All

›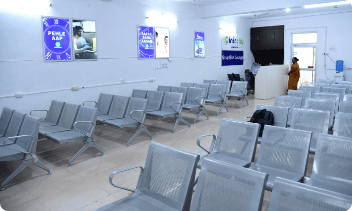 Lucknow

View more
Lucknow
Lower Ground Floor, Below Muscle Town Gym, Nahariya Chauraha, Alambagh - 226005

View more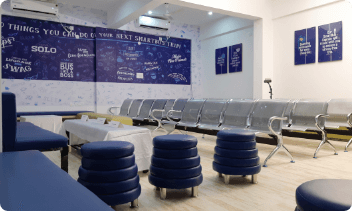 Bangalore (Bengaluru)

View more
Bangalore (Bengaluru)
No. 131, Hosur Main Road, before Silk Board Flyover, Under Muthoot Finance Office, beside Bharat Petrol Pump

View more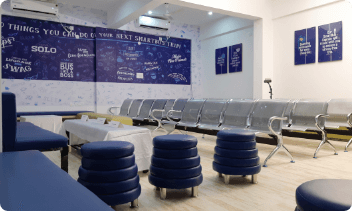 Delhi

View more
Delhi
IntrCity SmartBus Lounge - R.K Ashram Ground Floor, Block 80, Shop # 43, 8, Panchkuian Marg, opp. metro pillar No, New Delhi, Delhi - 110055

View more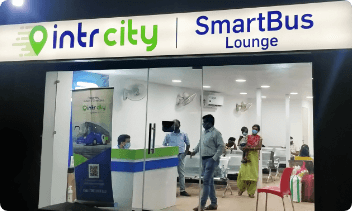 Delhi

View more
Delhi
IntrCity SmartBus Lounge - Anand Vihar, Infront of Metro Pillar No. 211, Next to EDM Mall, Opp. Anand Vihar ISBT, New Delhi, Delhi - 110092

View more
‹
›


Air Conditioned


Washroom


WiFi


On-Counter Booking


Comfortable Seating


Charging Points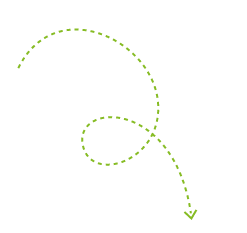 ---
SmartBus Assists You at Every Step of Your Journey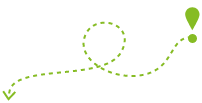 ---
Booking a SmartBus
---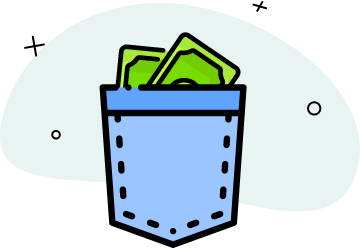 Save big with Savings Card
Get cashback & big discounts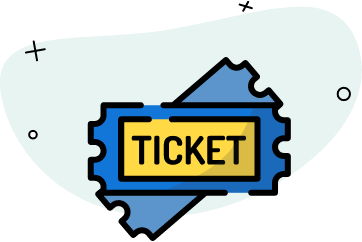 100% Refund
Full refund in the wallet if canceled 48 hrs before departure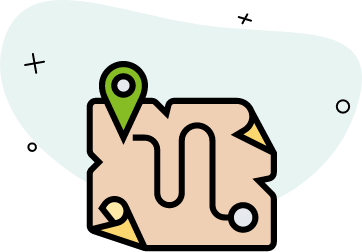 Track Your Bus
Know bus journey status & boarding location via live GPS tracking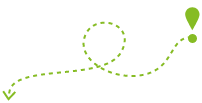 ---
Boarding a SmartBus
---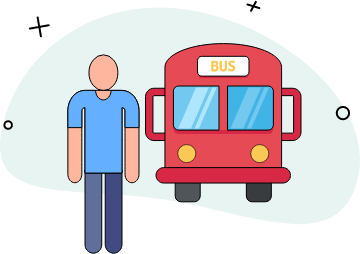 Boarding Crew
Our trained staff helps you with easy check-in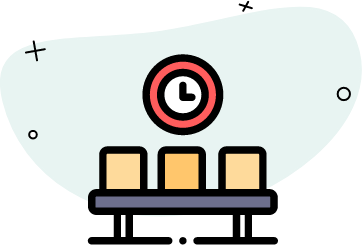 AC Lounges
Board your bus from exclusive & private lounges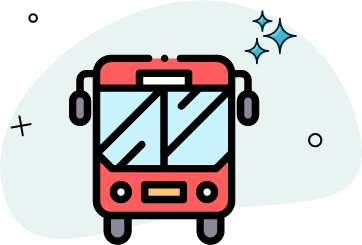 Clean Buses
Board a bus that is safe & fresh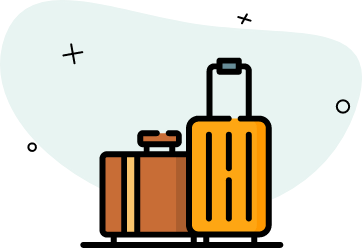 Luggage Handling
Personalised luggage handling by trained staff

---
Travelling on a SmartBus
---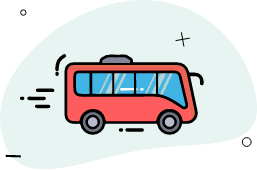 Travel Non-Stop
Bus runs on schedule, no unwanted halts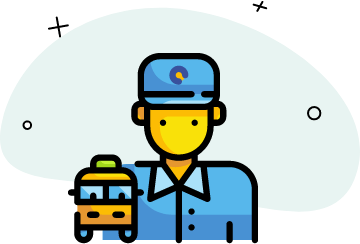 Bus Captain
Professional bus captain will assist you throughout the journey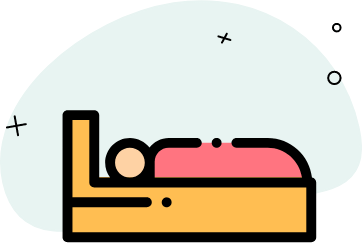 Comfy Sleepers
Unwind in our clean and secure sleeper berths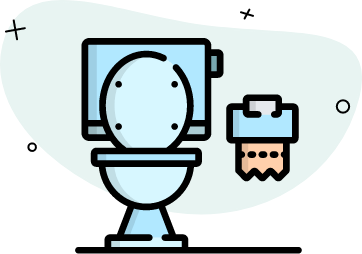 Travel Relaxed
Fully sanitized in-bus washrooms for your comfortable travel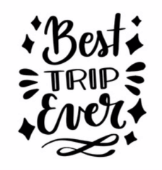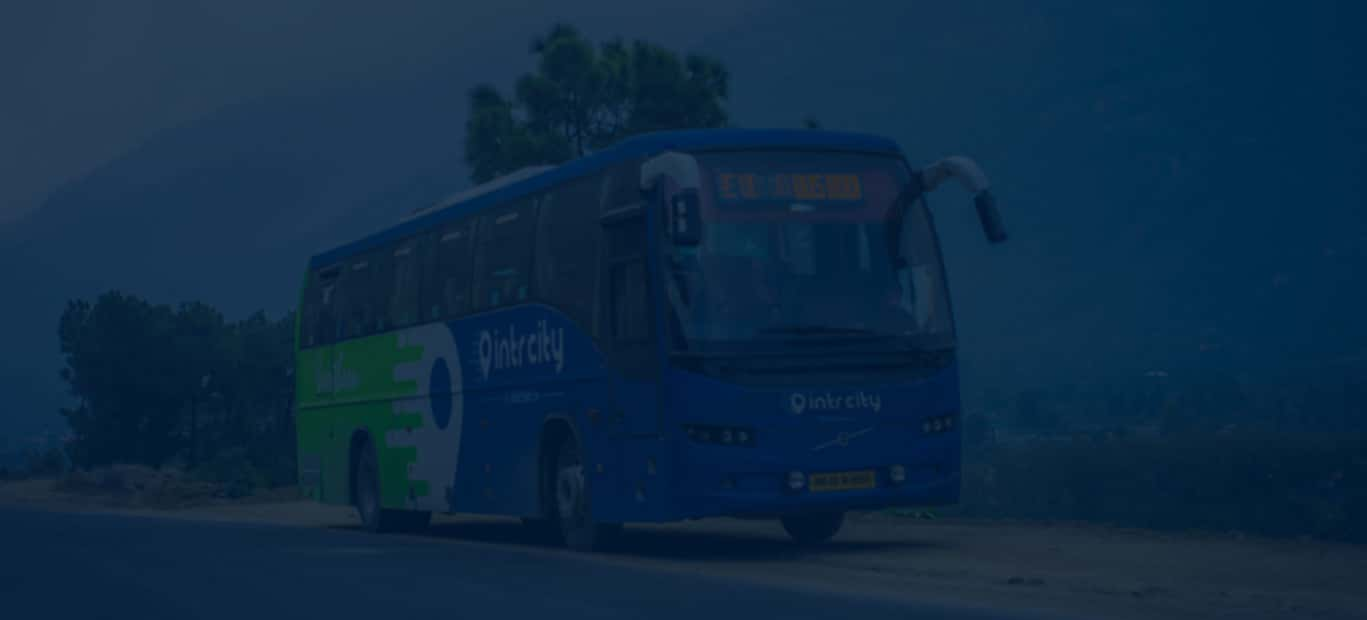 Travellers Feedback
I had to attend my friend's wedding in Lucknow and all the trains were full but IntrCity SmartBus saved me. I got my ticket at the last minute and reached my destination on time. It was a great ride and my journey was very comfortable.
Parth Gupta
I live in Delhi but my hometown is Lucknow. Whenever I go there, my parents are always worried about my safety while I am on the way but IntrCity SmartBus ensured my safety with 24*7 CCTV & GPS tracking. Thank you, guys.
Gaurav
Whenever I travel, the thought of stinky public toilets on the road haunts me but thanks to IntrCity SmartBus with attached clean toilets. It made my journey even more comfortable.
Kanika
This was by far the best bus journey I ever had. I frequently travel as a part of my job. I used a lot of bus transportation service providers, but IntrCity Smart bus is the best. Would love to travel again and always with you.
Sanjeev
I loved the travel very much it was overall a very good and comfortable journey.The bus captain was also very helpful and well behaved . Loved the travel and will recommend to all my friends and family.
Vaibhav Upadhyay
‹
›